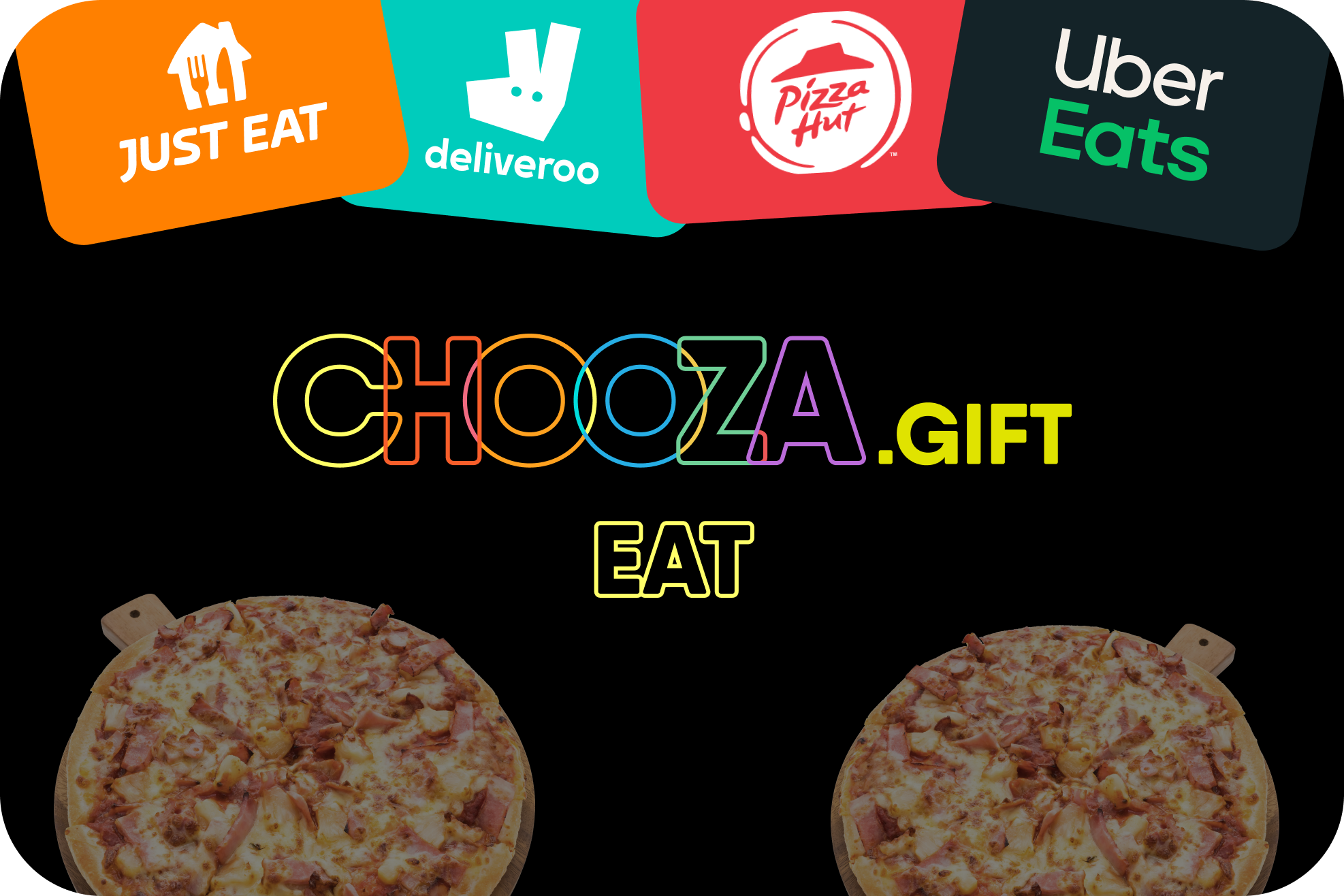 Can be used: Online.
Give the gift of a delicious takeaway delivered directly to their door - contactless, of course!

With ChoozaEat, everything is on the menu! Whether it's pizza, Chinese, kebab, desserts or an Indian curry … give them the choice of thousands of takeaways across the UK.

Your recipient can choose to spend their ChoozaEat Gift Card with the following brands:

Deliveroo, Pizza Hut, Just Eat, Uber Eats.

Delivery
Digital eGift Card - print and gift yourself or we'll email it directly to the giftee with a personalised message.
Bulk Buying
Are you looking to bulk buy Chooza Eat eGift Cards?
We offer a fast bulk buying service. Contact us to find out more.
Important Information
Chooza Eat eGift Cards are non-refundable.
Chooza Eat eGift Cards can be used online.
Chooza Eat eGift Cards can't be used in-store.
Chooza Eat eGift Cards can't be used via Phone.